gilbert arizona Flower Delivery
LOCAL SAME DAY & EXPRESS DELIVERY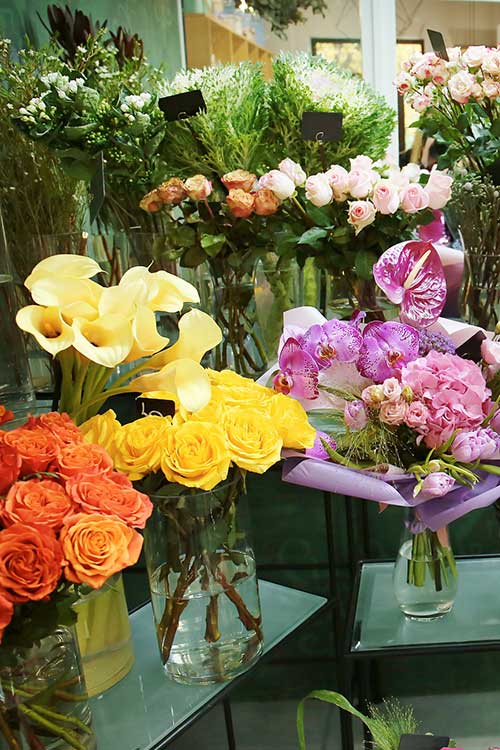 Watson's Flowers is a family owned and operated business that was founded in 1927. We are located in Gilbert, Arizona and have 3 locations within the city. Our flower shop specializes in same-day delivery of fresh flowers, green plants, and floral arrangements for any occasion. We grow our own flowers on our farm in San Luis, AZ and deliver them directly to you! From alstroemeria to zinnia's, from gerbera daisies to peonies—you name it, we have it! We also offer flower arrangements for any season or occasion including wedding bouquets, casket sprays, standing sprays and more.
Our team of florists has over 100 years of combined experience designing beautiful floral arrangements for all occasions. We can create a custom arrangement just for you or choose one of our pre-made designs. Whether you're shopping online or visiting us in person at one of our three locations: Gilbert, Mesa or Phoenix—we will do whatever it takes to make sure your flowers are perfect!
We operate three flower shops. Our Tempe floral design center is located at 2425 E Apache Blvd., Tempe, AZ 85288. The main phone number for that location is (480) 967-8797. We operate a design center in Gilbert that is located at 929 N Val Vista Dr, Suite 107, Gilbert, AZ 85234. The primary phone number for the Gilbert flower shop is (480) 632-8700. Our Mesa area flower shop is located at 4930 E Main St, Suite 15, Mesa, AZ 85205. The main phone number into the Mesa design center is (480) 830-1333.
Send flowers to Gilbert, Arizona from Watson's Flowers
Looking for a flower shop in Gilbert, Arizona? We have 3 locations in the area and we offer same day delivery. Our florists are ready to help you find the perfect arrangement for any occasion. Whether you want to send flowers for an anniversary, birthday, or get well wishes, we make it easy.
Our business has been family-owned and operated since 1927. We pride ourselves on our farm-fresh flowers that are delivered nationwide by expert florists who can create beautiful floral arrangements designed with your recipient's personality in mind. Let us help you select something that will bring a smile to your loved one's face when they receive their floral gift.
100% Customer Satisfaction Guarantee
At Watson's Flowers, we believe that flowers should be more than just pretty things to look at. They should be a way for you to express yourself and show your loved ones how much you care. That's why we've been delivering fresh flowers and plants since 1927. We're family owned and operated, with three locations in Maricopa County to serve you. We offer same-day delivery on all orders placed before 3pm, so whether it's an anniversary, a birthday, or just because—we've got you covered!
Of course, we aren't just about flowers: we also offer succulents and flowering plants in a wide variety of colors and styles. Our staff is friendly, knowledgeable, and always ready to help you find the perfect gift for any occasion or recipient. You can even place your order online and have it delivered directly to the recipient with our nationwide same-day delivery service.
Gilbert is a city of over 200,000 people, and we're proud to be a part of it. We've been serving the area since 1927, so we have a lot of knowledge about the people here. Whether you're looking for something special for your mom's birthday, or you want to celebrate the end of another year at work with your co-workers, our team is ready to help.
Same Day Flower Delivery
We provide same-day flower delivery throughout Maricopa County; including Phoenix, Mesa, Scottsdale and Tempe. Shop at Watsons and choose from a wide array of floral varieties of bouquets and arrangements. You can order online or call us at 480-497-7172. Watson's Flowers provides local same-day and express flower delivery service to our customers in Maricopa County. Need to send an arrangement to someone outside of the immediate area? No problem. We alao provide a nationwide same-day flower delivery option for those situations. We have been delivering flowers to Gilbert, AZ customers for over 90 years. We offer same-day flower delivery for all of your special occasions, whether it's an anniversary or a birthday. We also specialize in event flowers and sympathy flower arrangements, so we can help you celebrate anything from a wedding to a graduation. Our stores are family owned and operated, so you'll always be working with the same people—we don't have to send your order to some faraway factory! And because we're nationwide, we can get your flowers delivered anywhere in the country on time (or even early).
If you need help deciding what type of flowers or plants would be best for your occasion, our knowledgeable staff can help you find just what you need. Our farm-fresh flowers are grown right here in Arizona, and we only use plants that are pesticide-free and ethically harvested. We also offer succulent plants and flowering plants that will brighten up any space.