god's garden treasures
LOCAL SAME DAY & EXPRESS DELIVERY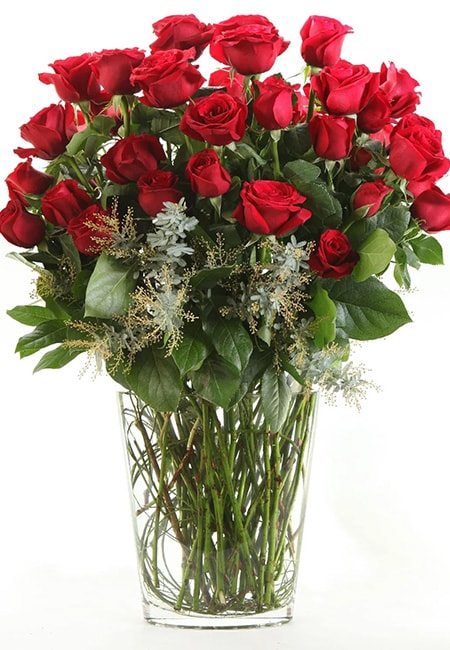 Watson's Flowers & Gifts has just purchased God's Garden Treasures. They are a floral design firm who has been operating in Tempe, Arizona for number of years. The address for God's Garden Treasures was 2219 S 48th St suite g, Tempe, AZ 85282. God's Garden Treasures operated a facility in the Buttes Business Center building, which has now closed. Watson's Flowers is inviting and redirecting all God's Garden Treasures customers to visit any of our gorgeous floral design center locations.
Watson's Flower is your local Tempe, Arizona flower shop. We create luxurious, upscale flowers for all occasions. Our team of award-winning designers is one of the best in the Maricopa County area. Our firm is a family owned and operated business, providing daily flower delivery since 1927. We are located in Tempe, Arizona and operate a total of 3 locations in Maricopa county.
Our flower shop specializes in design and delivery of fresh flowers, green plants, and floral arrangements for any type of event. The staff at Watson's has handled floral design for corporate events, social events, chamber dinners and many more. We locally source flowers and floral products when possible. When local sourcing isn't available, we purchase from flower farms and regional wholesalers. From alstroemeria to zinnia's, from gerbera daisies to peonies—you name it, we have it!
TRANSITION FROM GOD'S GARDEN TREASURES TO WATSON'S FLOWERS
WATCH VIDEO (Short Version) - Karin Introducing Nathan and Valerie from Watson's Flowers
WATCH VIDEO (Long Version) - More of the story of God's Garden Treasures' and Karin's pivot this month
TRANSITION FROM GARDEN TREASURES TO WATSON'S FLOWERS - Read More About God's Garden Treasures & Watson's Flowers
WATSON'S FLOWERS - Tempe Floral Design Center
2425 E Apache Blvd
Tempe, AZ 85281
Phone: (480) 967-0161
Hours Of Operation
SundayClosed
Monday 9:00 AM To 5:00 PM
Tuesday 9:00 AM To 5:00 PM
Wednesday 9:00 AM To 5:00 PM
Thursday 9:00 AM To 5:00 PM
Friday 9:00 AM To 5:00 PM
Saturday 9:00 AM To 2:00 PM
Our team of florists has over 100 years of combined experience designing beautiful floral arrangements for all occasions. We can create a custom arrangement just for you or choose one of our pre-made designs. Whether you're shopping online or visiting us in person at one of our three locations: Gilbert, Mesa or Phoenix—we will do whatever it takes to make sure your flowers are perfect!
We operate three flower shops. Our Tempe floral design center is located at 2425 E Apache Blvd., Tempe, AZ 85281. The main phone number for that location is (480) 967-8797. We operate a design center in Gilbert that is located at 929 N Val Vista Dr, Suite 107, Gilbert, AZ 85234. The primary phone number for the Gilbert flower shop is (480) 632-8700. Our Mesa area flower shop is located at 4930 E Main St, Suite 15, Mesa, AZ 85205. The main phone number into the Mesa design center is (480) 830-1333.
100% Customer Satisfaction Guarantee
Every floral bouquet that we design and deliver comes with our on-time delivery guarantee. We also back each bouquet with our 100% customer satisfaction guarantee. If for any reason you aren't absolutely thrilled with the flower arrangement that we created for you, just contact any of our three flower shop locations. We will replace that design with one of equal or greater value, absolutely free of charge.
WHY DID WE PURCHASE GOD'S GARDEN TREASURES
Both Firms Tended To Have Similar Values
Many of the core values that God's Garden Treasures operated with aligned with values at Watson's Flowers. With flowers, you impact the quality of relationships in business, in romance, in life and in nurturing yourself. When you change relationships, you change the world around you. Relationships are the glue of life. We believe that when people are in supportive relationships, they are more confident, inspired and have space to be their best selves. Bringing your best self to the world is how we will all move forward.
Floral Memberships for Life, Love and Business
Flowers bring amazing opportunities for Self-Care and Investing in your most important relationships. As a busy professional, sometimes all the best intentions don't culminate in that amazing floral gift you wanted, either because you ran out of time, forgot, didn't know where to turn, or didn't have the 'right idea' Make a Simply Beautiful and Stunning Impact in your most treasured relationships, and in your own self-care (we call it 'nature-nurture'!) with our Floral Memberships. Benefits for all Members of our Personal/Self-Care Floral Membership
We help you take all your good intentions and act on them, making you famous for how caring you are, and basking in your own self-care. 1)Personalized Floral Art, rather than just picking what's online, for both the design and how impactful for each occasion 2)Change the dates any time, make a plan, or choose spur of the moment 3)Concierge-style priority service and attention and direct access to our team the way YOU want to communicate 4)Access to Exotic and Hard-to-get Flowers 5)Vase Recycling and Reminder Service
Personal/Self-Care Floral Membership
Turn your good intentions into action: take care of yourself, and the most important people and relationships in your life with stunning flowers with a simple membership. We do the work, even reminding you! And you get all the credit. Weekly/Monthly flowers or pick your date. Change the recipient any time.
Romance Floral Membership
Jack is elated! His wife feels so special, and loves how he spoils her. She loves how thoughtful & unique the flowers are, and reflect her tastes and style. And both their Moms feel the same way. She talks about how special his gifts are and how romantic he is. He has confidence and is so thrilled because he knows he'll never forget - she will always get taken care of. He's so grateful to be a Romance Floral Member.
Ever find a romantic gift missing the mark, or because you wait until the last minute, it comes across wrong? Then it just looks like you forgot. Or maybe you remembered ahead, and only had a few minutes, and picked the first thing you saw, without the time for thoughtfulness and care. We've all had those moments we wish we could take back. The moment that could have been special is now, well, lackluster at best, or at worst, she's angry and hurt.Instead of being harried and stressed about your romantic floral gifts, join our Romance Floral Membership and be known as the most thoughtful and romantic lover. Be the Hero every time! We get it - you're busy, things happen, and then you have to scramble. When you're in a hurry and busy, you're not at your best.